It's almost that time again - are you ready? Have you made all New Year plans and packed all things for your holiday trip? Wait a bit, because we've prepared a list of places it would be great to spend New Year's Eve in! Scroll down for more details!
New York City
This place is definitely the most popular one for celebrating New Year in the USA, and Times Square is the place where thousands of people gather to watch the ball drop. In New York City you can find more than 100, 000 spots to have a drink during the celebration.
Other popular places include STK Rooftop with a bar that overlooks the Hudson River and the Monarch rooftop lounge that offers great views of the Empire State Building.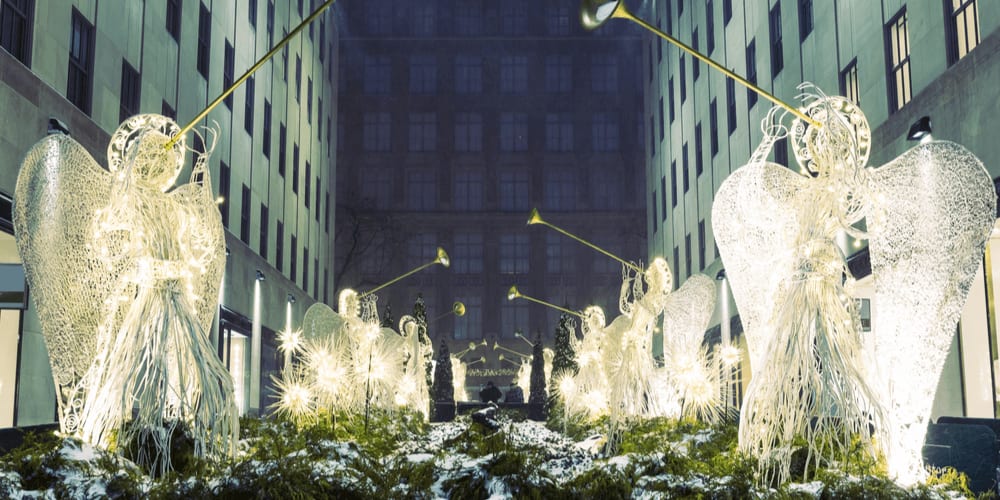 Honolulu, Hawaii
Looking for a place for the best family New Year's Eve celebration? Pay your attention to Hawaii then, a place of stunning fireworks that burst over magnificent beaches.
Kaka'ako Waterfront Park will suit those who love entertainment, as one can find multiple food trucks and carnival rides there and spend a wonderful night together with kids. Have no children? Try other kinds of active rest like dress-up parties and dance with the hottest DJ in the town.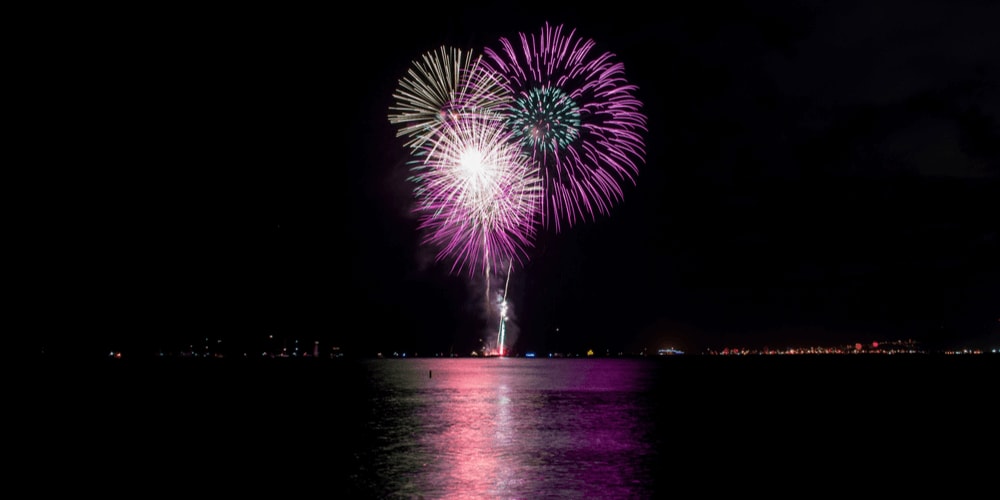 Los Angeles, California
This city can offer you a great variety of entertainments from crazy parties to official black-tie affairs, from free to incredibly expensive ones. An unusual thing about LA evens is that in most cases organizers prefer not to release the info about the party until the very last minute and it always comes as a surprise.
Another interesting thing you can try in Los Angeles on New Year's Eve is club crawls when you buy a ticket and can enter several nightclubs per night.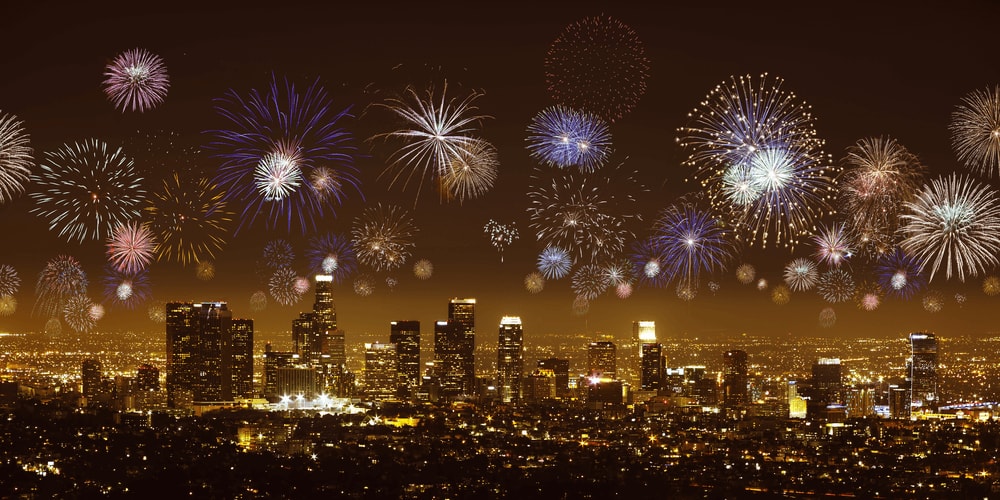 Las Vegas, Nevada
The brightest, merriest, most lighthearted and upbeat city to spend New Year's Eve is located in the heart of Nevada. The casinos of the city launch an amazing fireworks display that excels the famous Times Square ball drop in its visual appeal.
Both wealthy and common people dance all night long, as there are hundreds of clubs they can party in. However, make sure you book early not to miss your ticket to a busy place you're going to visit.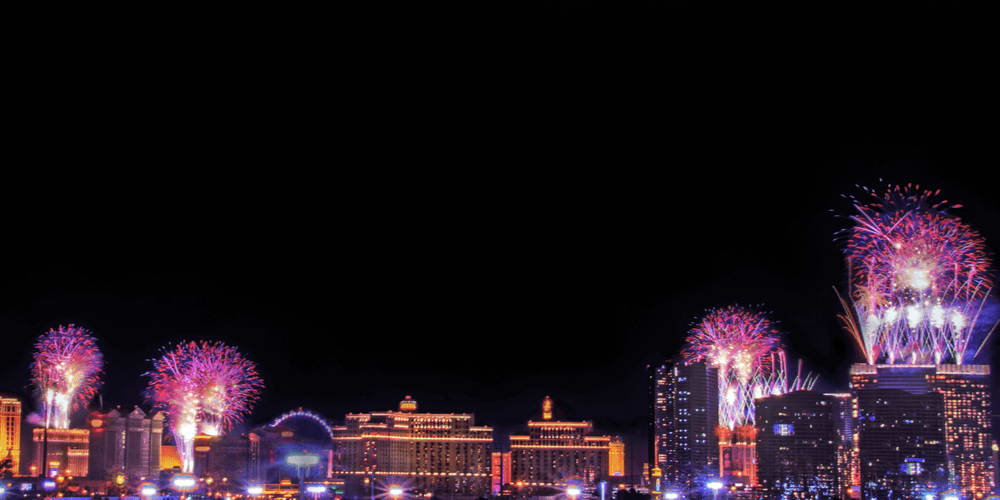 New Orleans, Louisiana
One of the friendliest US cities, New Orleans is always happy to welcome its visitors, and New Year's no exception. You can find the biggest New Year party on Jackson Square with live music playing all night long and a wonderful fireworks display.
In New Orleans, you won't see a ball dropping - instead, when the clock strikes at midnight, a huge fleur de lis descends from a tall pole located on top of a building accompanied by wonderful fireworks. If you want the celebration to be calmer, choose a quiet restaurant with live music and spend it with your loved one.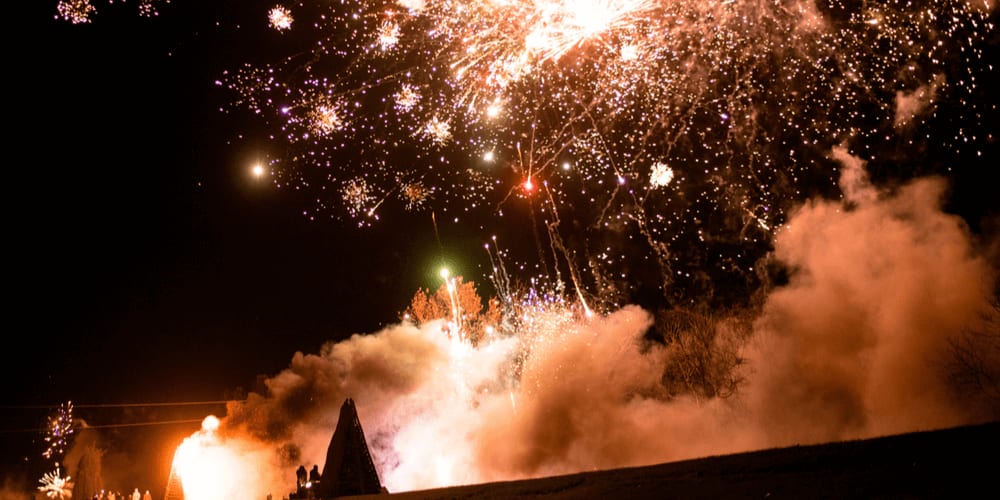 No matter where you'll spend your New Year's Eve, just make sure you'll be with your close ones! Best wishes for the upcoming New Year!
And now, it's time for a JourneyMash Quiz!
Enjoy some more geo trivia!
Give your answer!