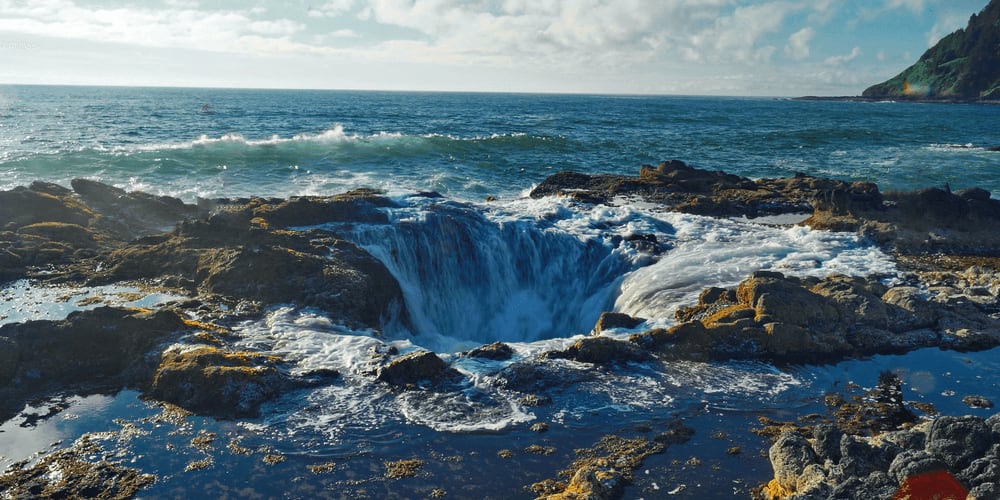 The Wave Organ, located in the San Francisco Bay, is a wonder designed by human hands. When the waves crash against the pipes of the organ, unearthly music is created. Listen to these majestic sounds and enjoy the view of the Golden Gate Bridge!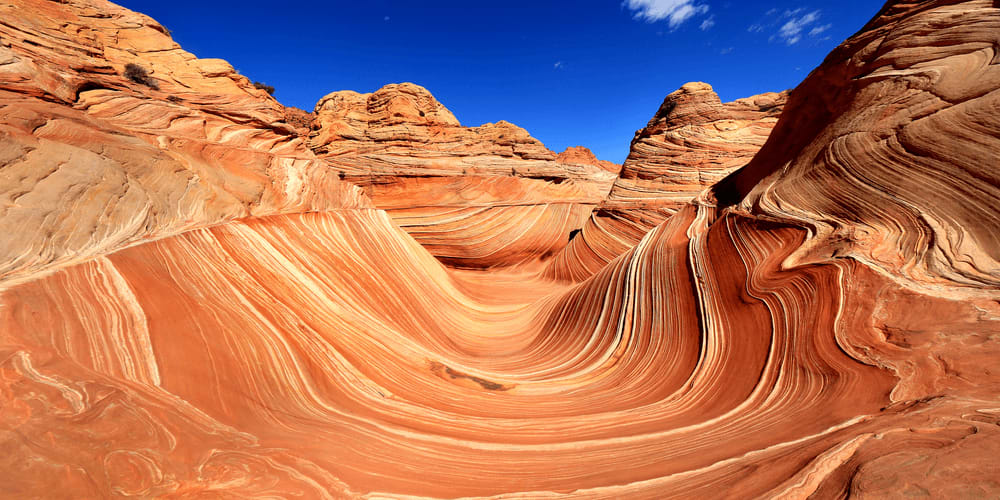 The Wave, located in Arizona, started amazing the tourists 190 million years ago. Well, maybe, the tourists appeared a bit later but the Wave is astonishingly old. And astonishingly beautiful. Some tourists describe walking through the dunes as a surreal experience and surely something unforgettable.
The Thor's Well, located 3 miles south of Yachats, Oregon, seems to be a bottomless pit in the ocean. In fact, it's not bottomless, but it's very dangerous. Don't swim near the place – better enjoy the view from a distance, especially when it's stormy. Again: no swimming. Just looking.
Uh-oh, you almost missed Quiz Time!
Travel beyond the U.S. while adding some points to your score!
START QUIZ