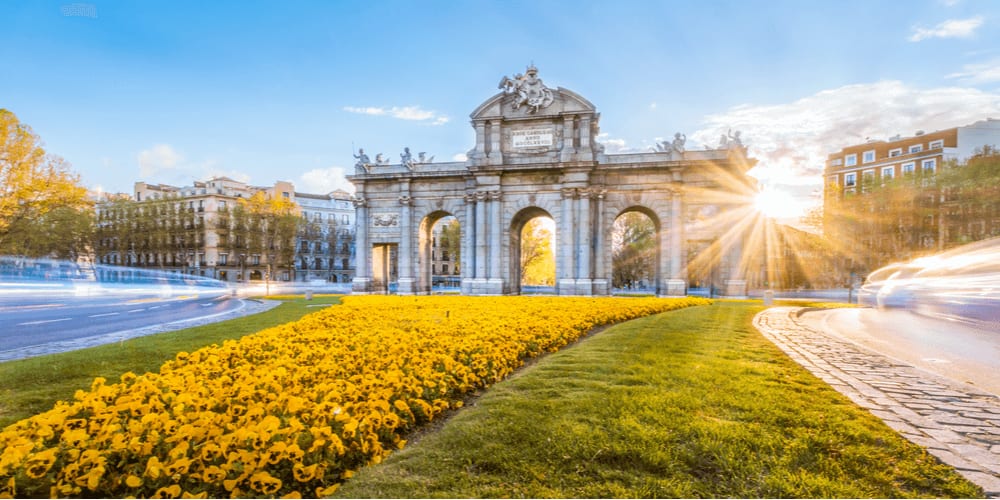 Welcome to Madrid
Some say that Madrid lacks a special aura. It's totally wrong, though. Madrid is not just another town - it is the heart of Spain, a place where you can get a feel of the country in general, because there is hardly a more Spanish city than the country's capital. And we are going to guide you through it!
Instant Tips:
The first thing one sees upon arrival in Madrid is the impressive Aeropuerto de Madrid-Barajas. Built in 1928, it still remains Spain's biggest airport. And one of its terminals; the one built in 2008; is the biggest in the world!
Study the map. Before arriving at Aeropuerto de Madrid-Barajas study its map thoroughly and memorize exactly which terminal you are arriving at.
Schedule wisely. There are 4 terminals at the airport, and the one way from one to another can take up to 40 minutes, as the distance can only be covered by shuttle or autonomous electric train.
If you are planning on taking a trip around Spain, then do rent a car. But is your sole destination is Madrid, don't bother; a car will only be a pain in the neck. Parking costs start from 2 euros per hour and increase as you approach the historical center of the city.
Know the laws. If you are still inclined to move around Madrid in a rental car, learn the types of road lines and find out during which hours parking is free.
Experienced tourists know that siesta is the best time; you can park your car in blue areas from 11 am till 16 pm. It's best to feed the parking meter in advance, but you can only buy 2 hours of parking time.
As soon as it is over, your car becomes a sitting duck; it will either be towed or fined. As for overnight parking, locals advise that you leave your car in green areas from 8 pm till 8 am of the next day; these are free parking areas for residents of Spain.
Test your knowledge of the world now!
Name the main square of Madrid.
Give your answer!