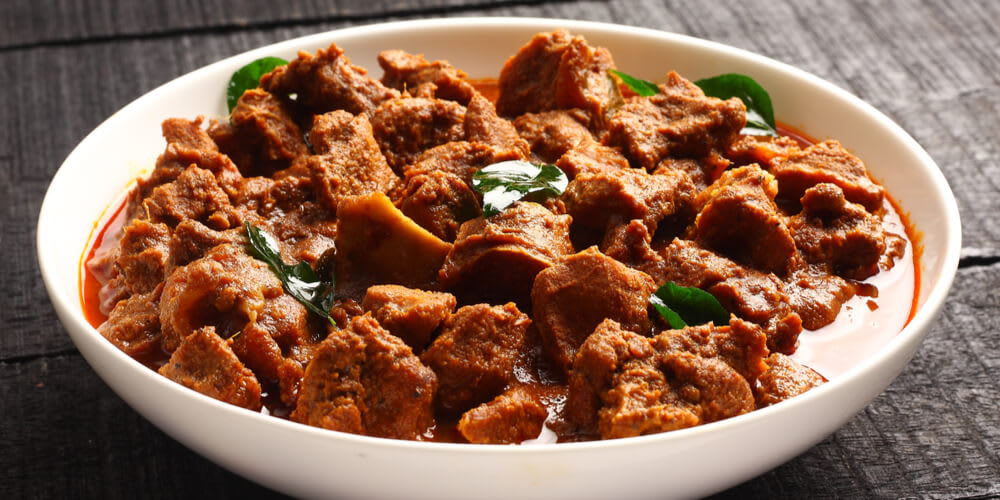 Ingredients
Beef chuck – 2 lbs, cut into 1 1/2-inch pieces
Salt – to taste
Ground black pepper – to taste
Vegetable oil – 2 tbsp
Medium onion – 1, diced
Garlic – 4 cloves, grated
Cayenne – ¼ tsp
Curry powder – 3 tbsp
Ginger – 3-inch piece, grated
Ground cinnamon – ½ tsp
Unsweetened coconut milk – 2 (13.5-oz) cans
Naan – for serving
Directions
Generously season the meat with salt and ground black pepper.
In a skillet, heat oil over medium-high. Add beef. Cook for 3 minutes, or until golden brown. Transfer to a plate.
Add onion to the skillet. Cook until soft (about 5 minutes). Next, add grated garlic, cayenne pepper, curry, ginger, and cinnamon. Cook for 1 minute, stirring. Add coconut milk. Then, bring to a simmer. Add the beef. Over low heat, cook for 1 ½ hours, or until tender. If desired, serve with naan.
While you're enjoying the aromas of the beef curry, try to distinguish fact from fiction:
Spice curry consists of roots of plants.
START QUIZ